We were at a bat mitzvah over the weekend and they did one of the montage slide shows, which I love, and they showed two pictures of us (me and the hubs) holding the girl as a baby. Now, this got me thinking about how dated we can look in photos, whether it be 10 years later or 3, the hairstyles, glasses (especially), and clothing automatically scream different decade. And it was when I was describing this to my husband and asking him how we can avoid looking completely fossil-like in all our photographs with the kids, that he responded, "How do we future proof our style, you mean?" Yes, that's exactly what I mean. So, I am going to make it a point to keep it classic when I know the camera is going to be around.
I can't go wrong in any of these news cover-ups by
EmersonMade.
Did you all see this new line released this week? Yowzers...I'll take one of each and you can keep the camera around.
And one last thing! A photographer friend of mine did a mini Sartorialist shoot with me out in the rain the night of the bat mitzvah (yes, i felt like a rock star), so you can be sure that I'll be posting those soon AND hopefully doing a re-post in a few years since they will be future proof.
I'm a little obsessed...
link your fashion post with kori for fashion fridays!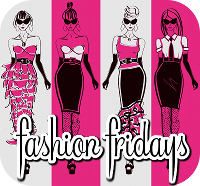 http://www.blondeepisodes.com/